Cool Hand Claire At Vale Do Lobo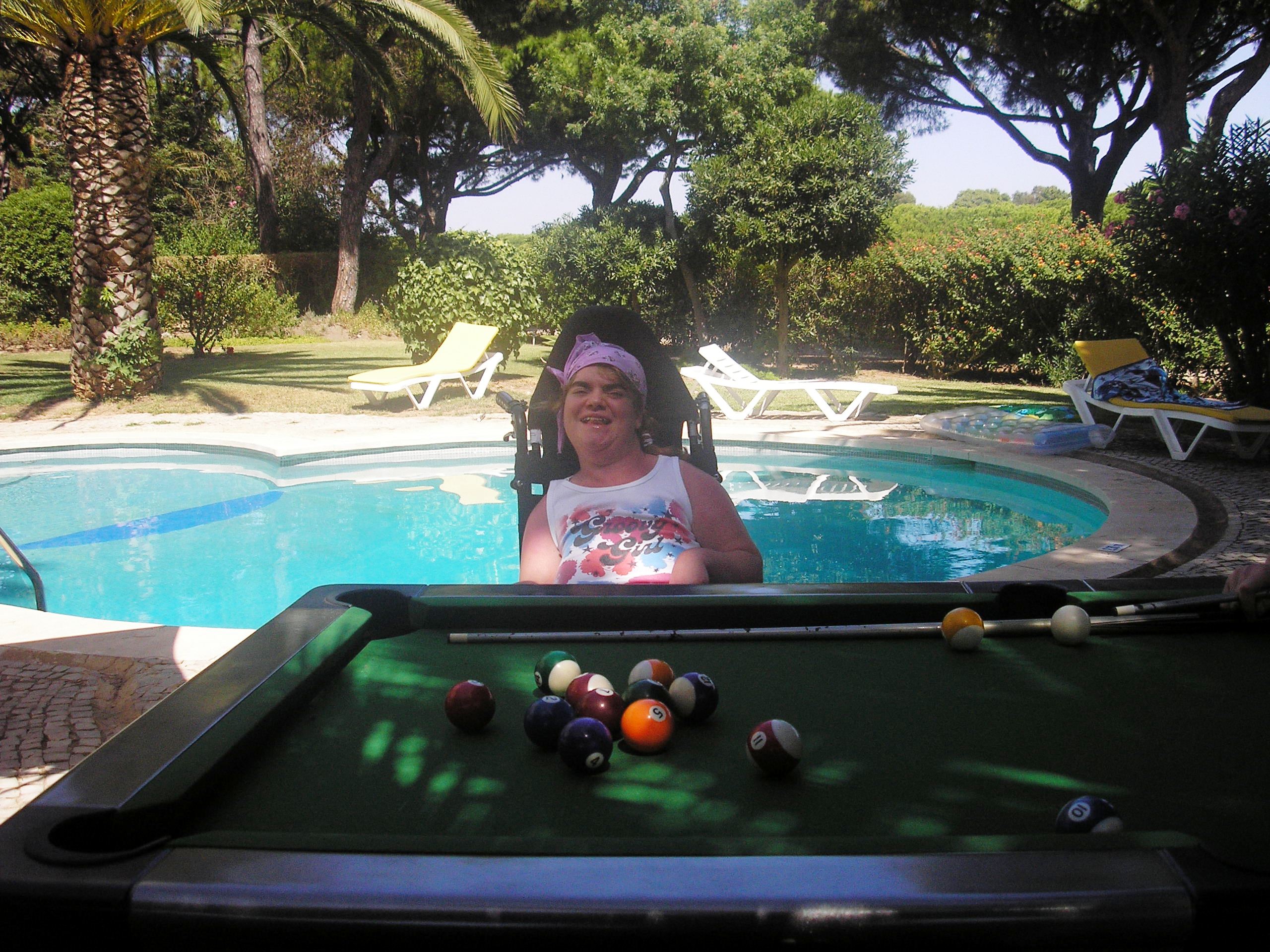 Our summer holidays in 2005 were in Albufeira, Portugal.(We went twice as my Dad had retired). We stayed at a beautiful villa in Praia D'oura and had a fabulous time going out on "The Strip". At night I had Irish Coffee while listining to the music from the clubs and Bars. I even went to a Night Club! Ken found a "Bucking Bronco" and had great fun.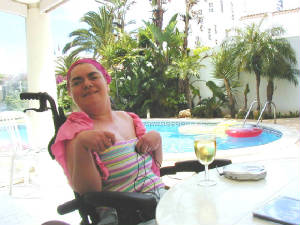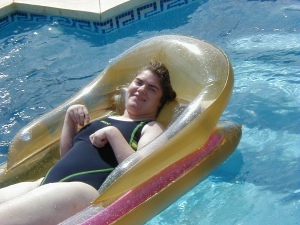 Our Family Summer Holidays in 2003 and 2004 were in The Algarve Portugal. We had a lovely holiday at the coastal village of Carveioro at the Rocha Brava resort on the cliffs above the town. Cliff walks, golf, restaurants - a haven for Mum & Dad. I loved it also as I got out and about a lot.
The location of our holiday in 2001 was at the villa "La Sala" located near Mijas, a lovely white village in the hills above Fuengirola. We had visited Mijas in 2000 and were all set for a return visit in 2001. We took some lovely pictures at the villa during our holiday at this lovely mountain village situated in the Sierra de Mijas.